FAQ
D-40 Sample Documents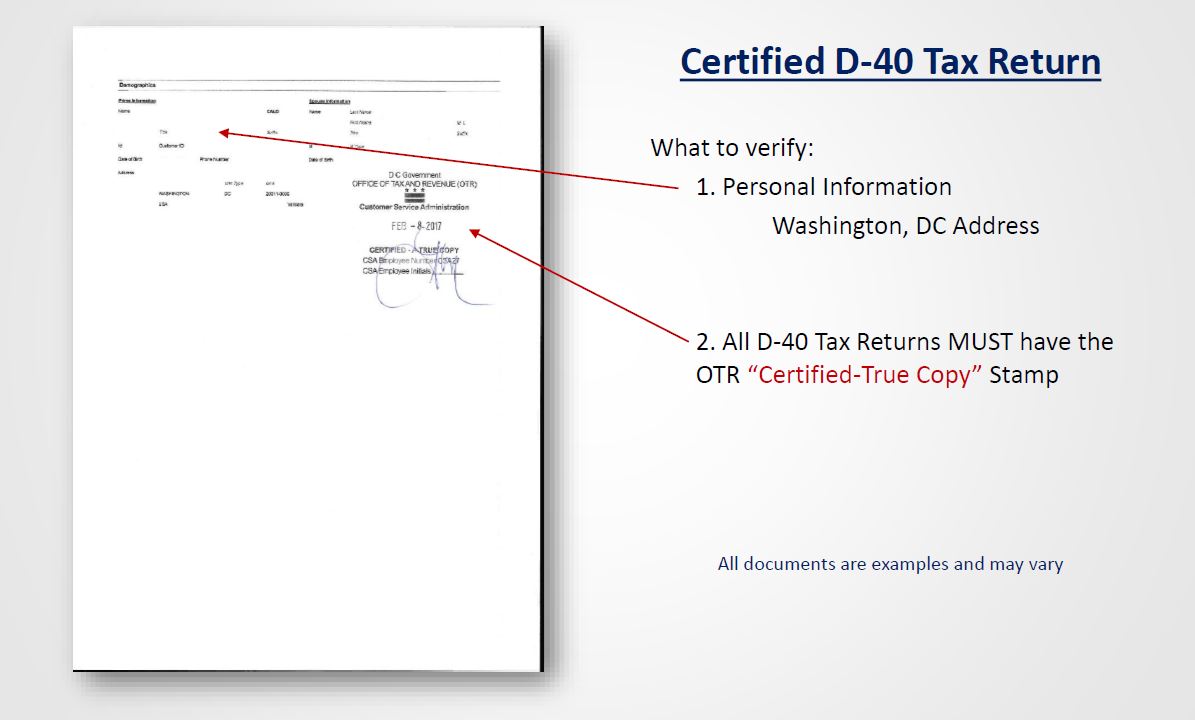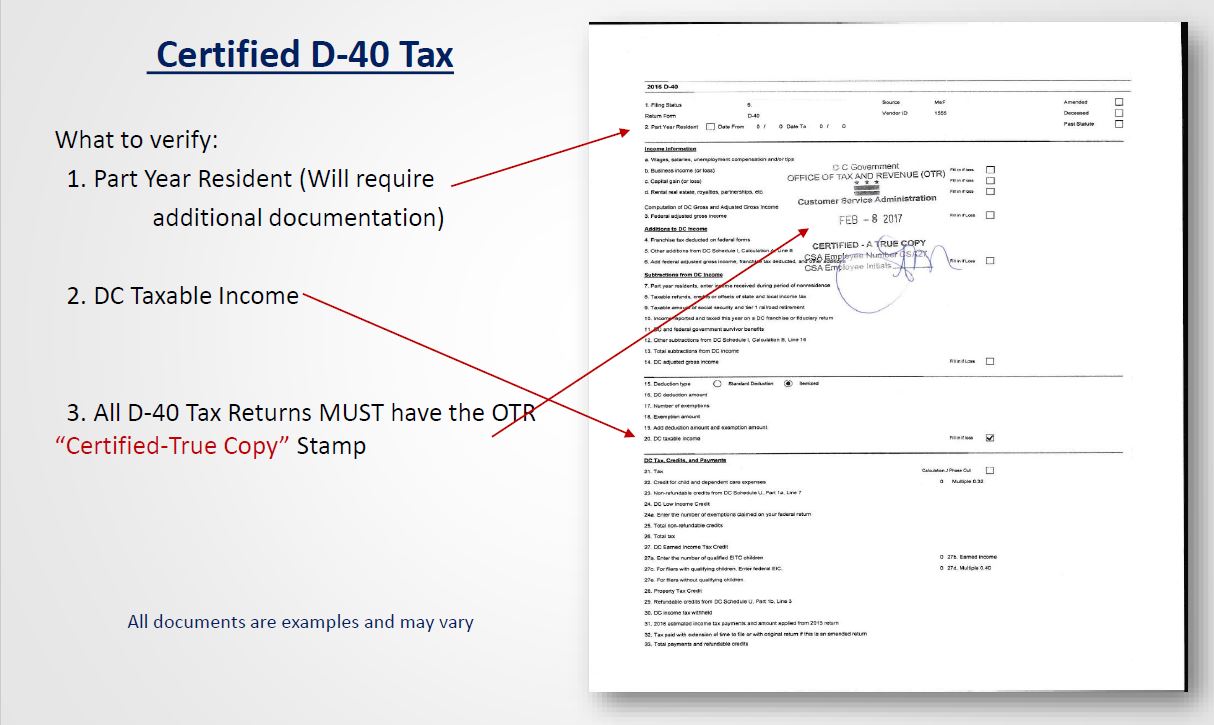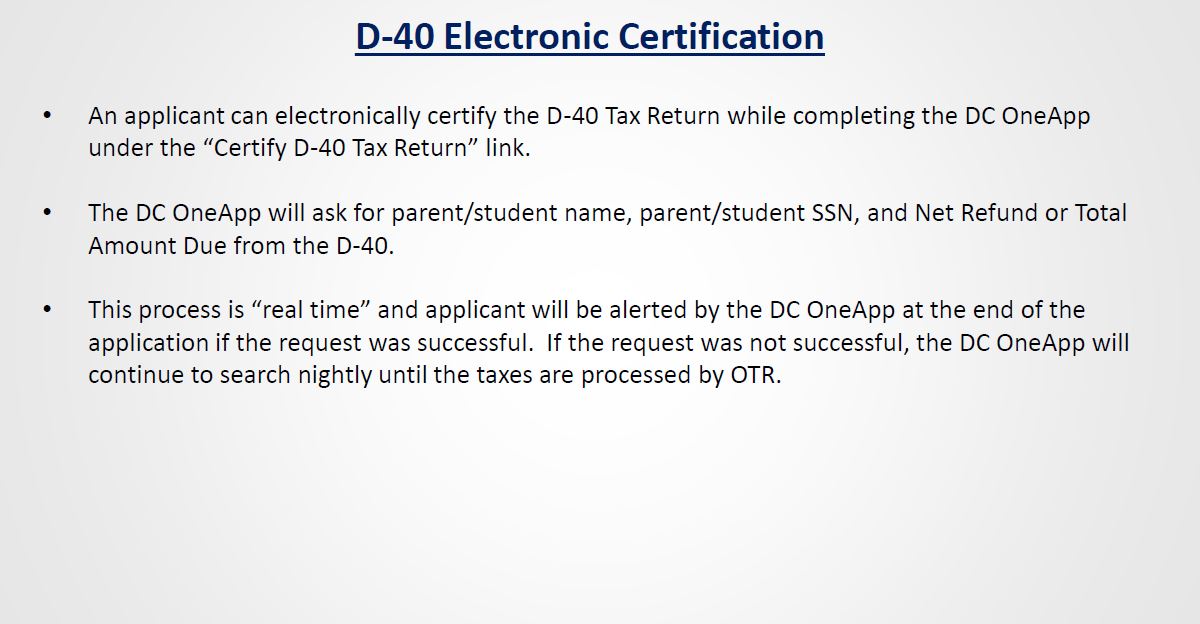 Sample Document -Temporary Assistance for Needy Families (TANF)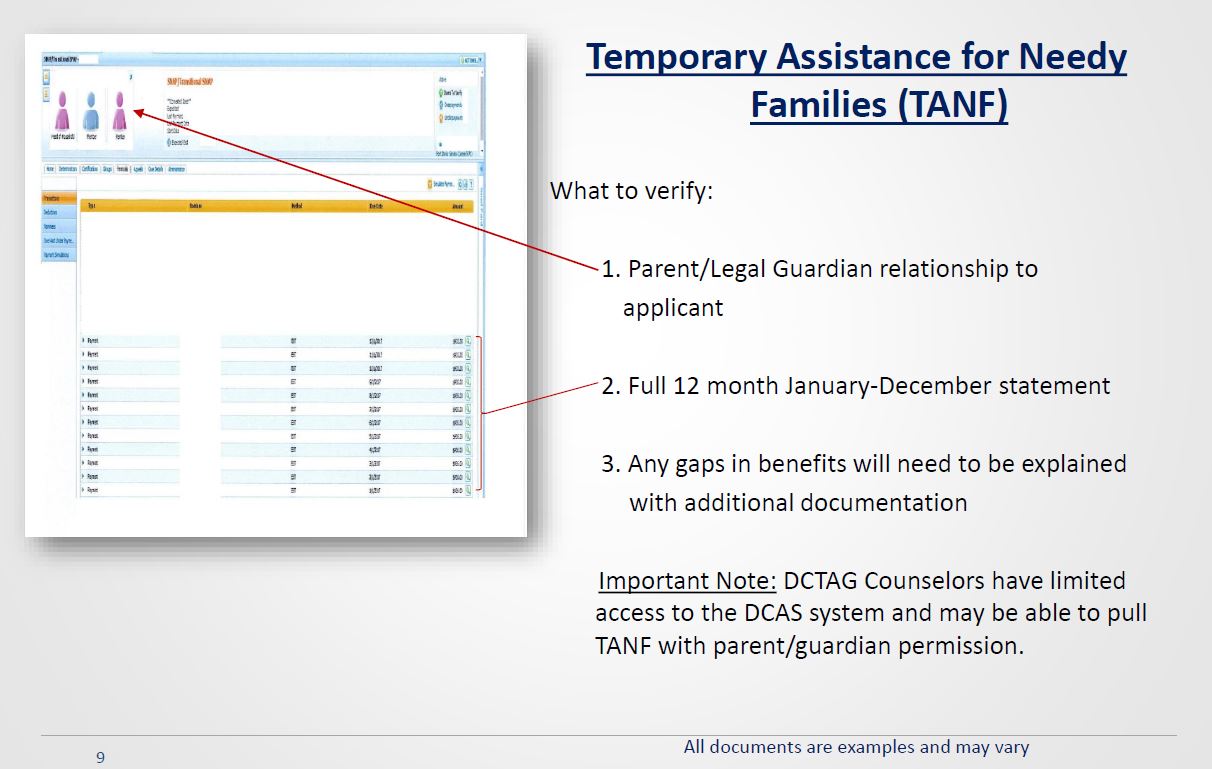 Sample Documents - TANF Authorization
Individuals who receive Temporary Assistance for Needy Families (TANF) or Supplemental Nutrition Assistance Program (SNAP or "Food Stamps") can request for DCTAG to verify your receipt of TANF or SNAP benefits with the District's Department of Human Services.
DCTAG uses this information solely for the purpose of District residency verification to determine DCTAG eligibility. If you would like to request for DCTAG to pull your TANF/SNAP benefits, please download this form.
OSSE-DHS Release of Information 2021 PDF Document
Once you have completed the form, please upload to the DCONEAPP portal by clicking on Upload Documents.
Sample Document - Child Support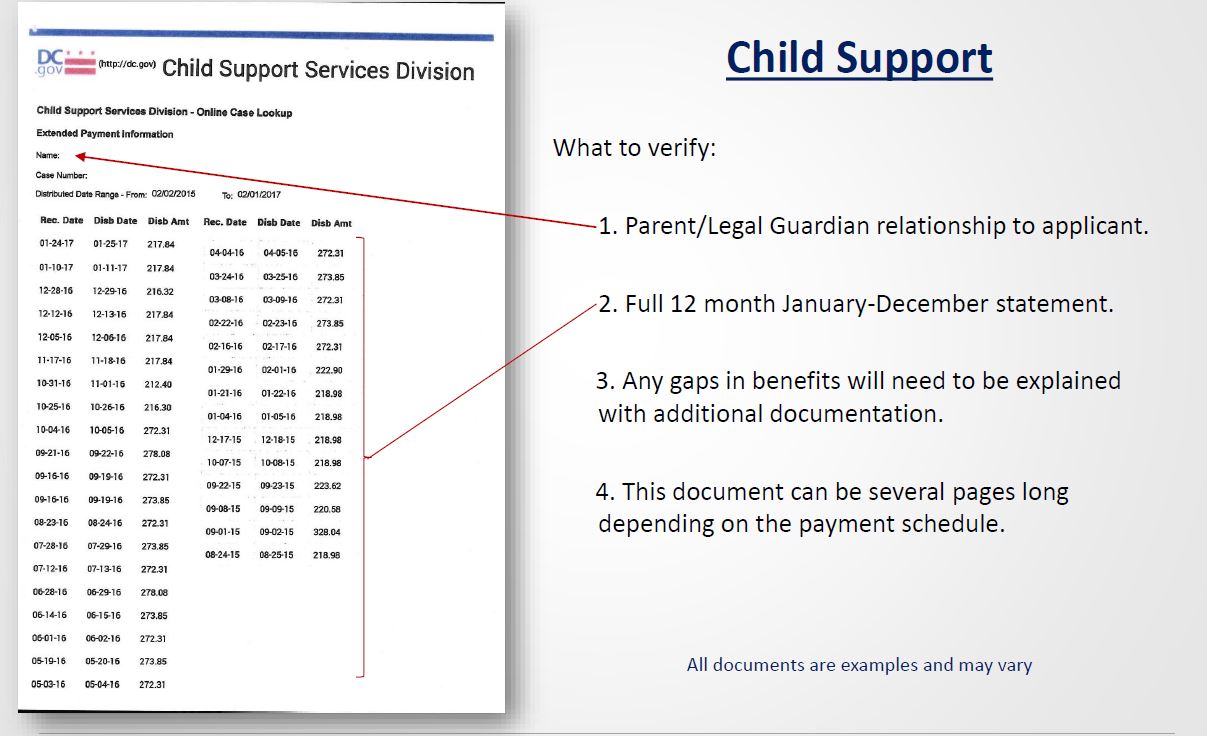 Sample Document - Retirmenet/ Annuity Income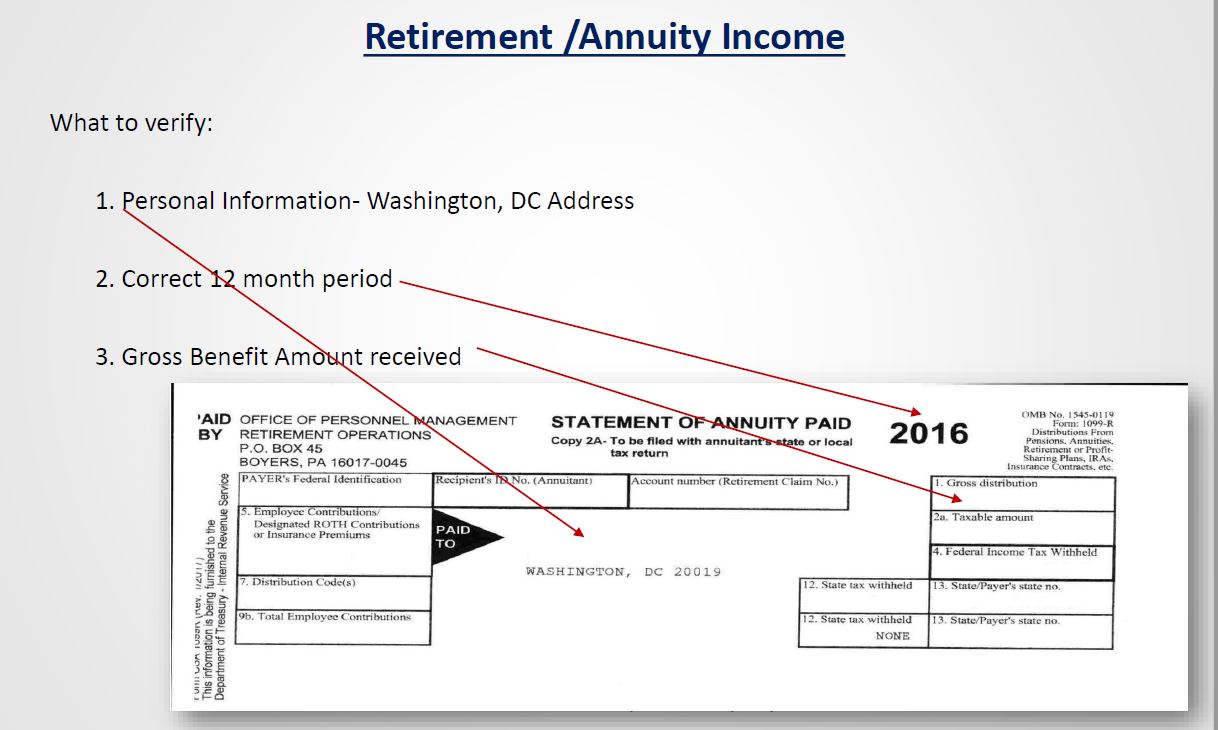 Sample Documents -Social Security Income (SSI) /Social Security Disability Income (SSDI)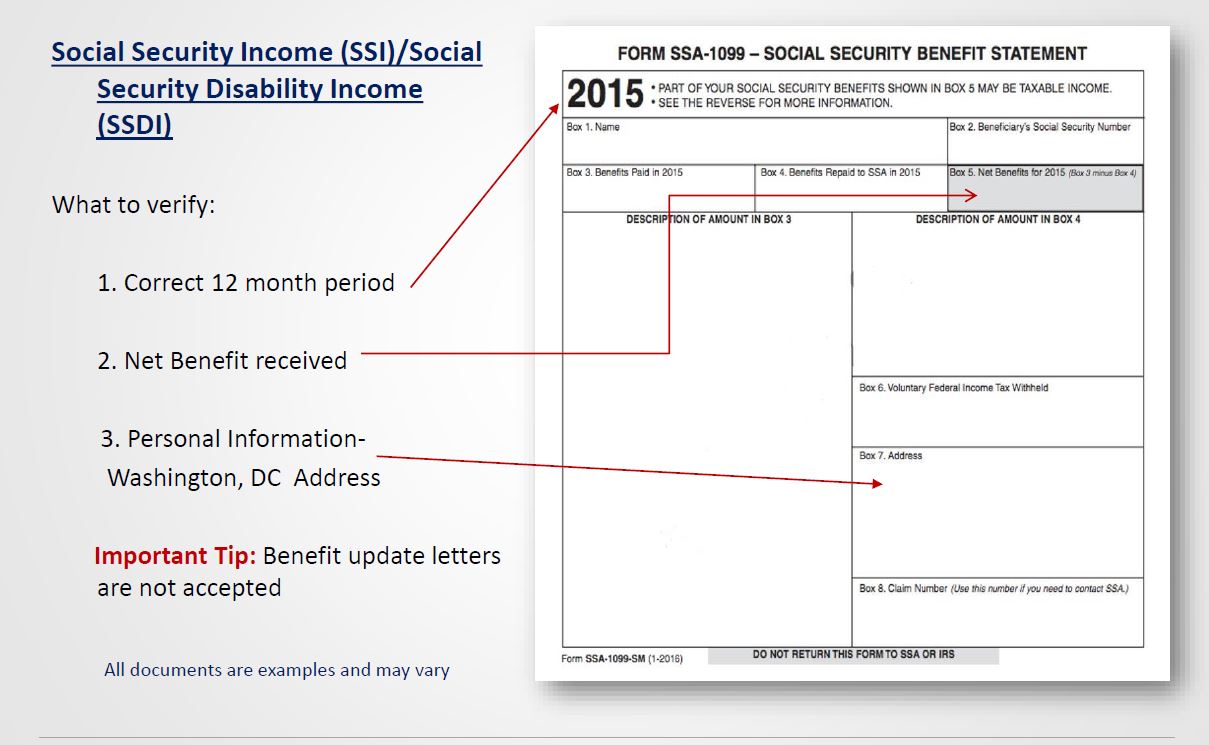 Sample Document - Unemployment Income/ Worker's Compensation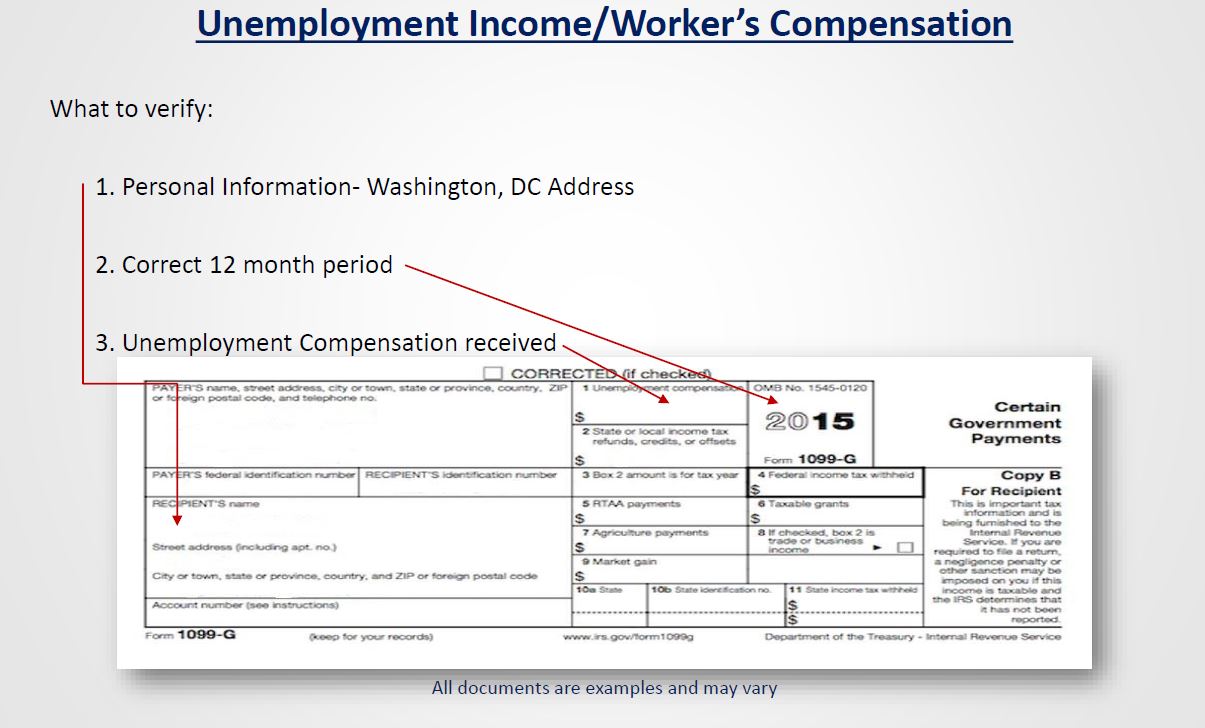 Sample Document - Ward of the Court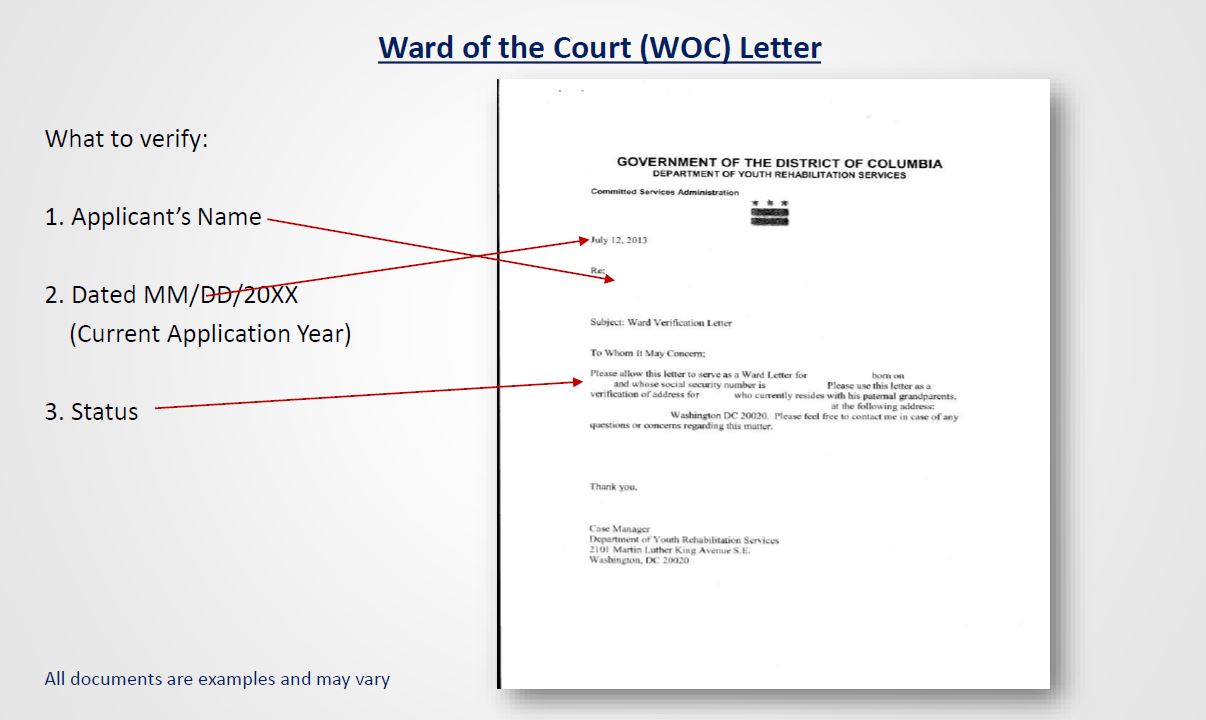 Sample Document -Homeless Designation Letter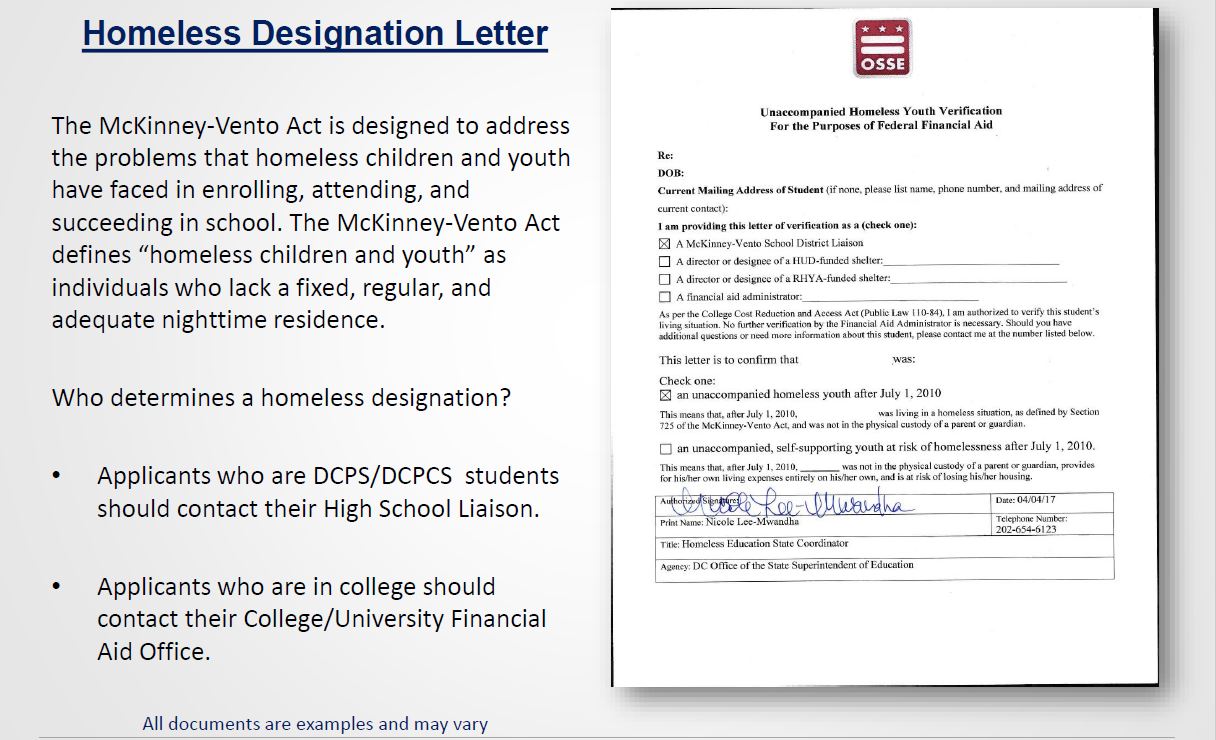 Sample Document - Other Forms of Domicile Verification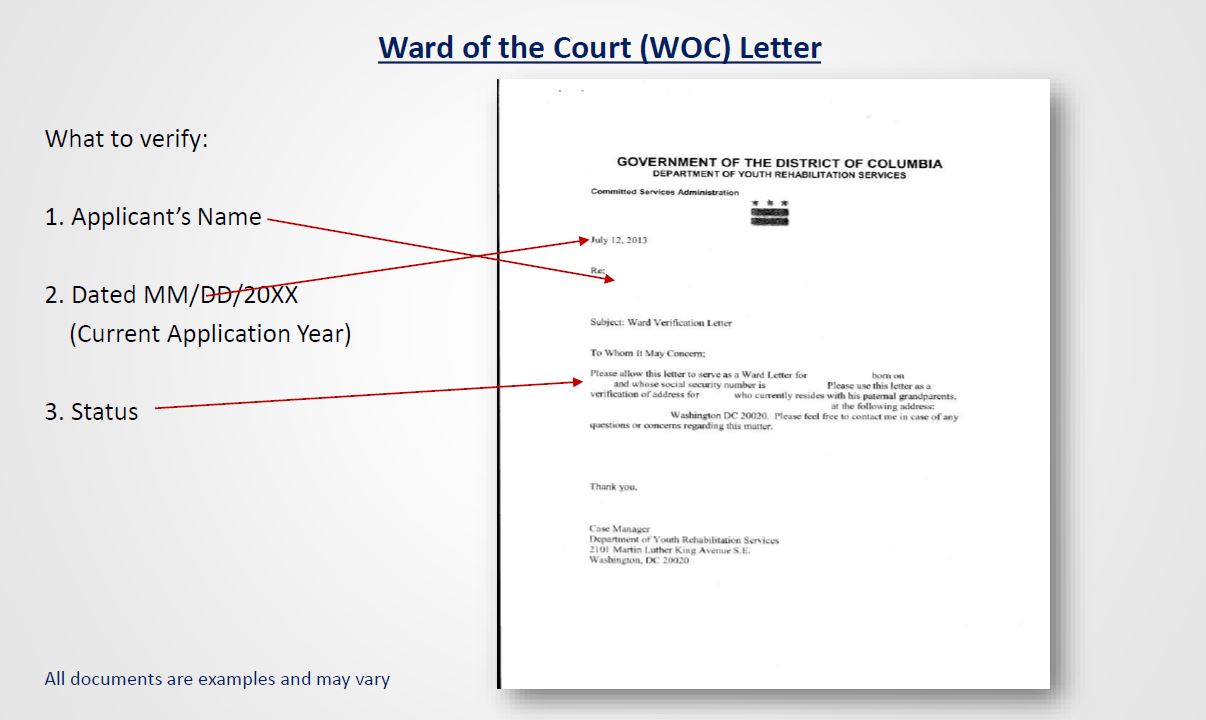 Sample Documents - Residency Verification
Indicates where the Applicant and Parent(s)/Legal Guardian(s) physically reside
These documents must be no more than 45 days old and reflect the applicant's name and address or the dependent applicant's parent/guardian name and address.
What to verify:
  Personal Information
  Washington, DC address
  Date of Issue
  No more than 45 days old
Important Notes:
•Documents are in a name other than the applicant's or the dependent applicant's parent/legal guardian, a Notarized Statement must be provided by the individual on the Proof of Domicile document (including utility bill) explaining that the applicant or the dependent applicant's parent/guardian resides with the individual on the utility bill.
•
•DCTAG does not accept cell phone bills.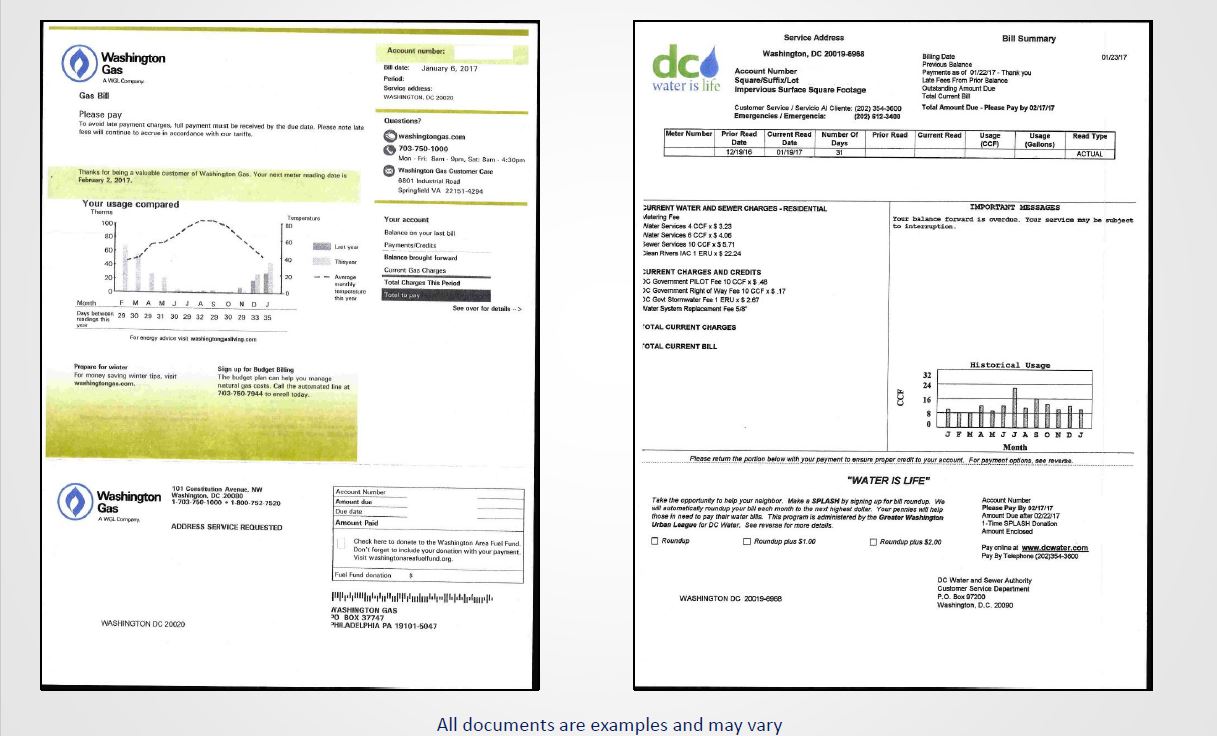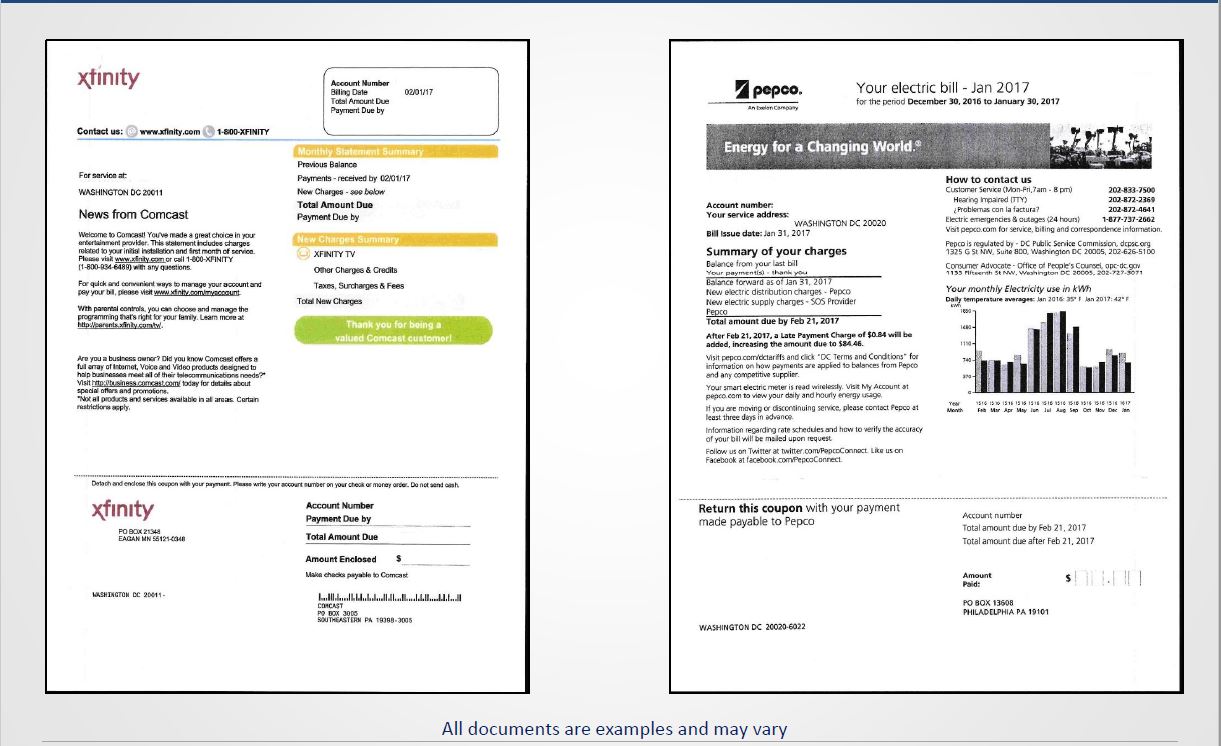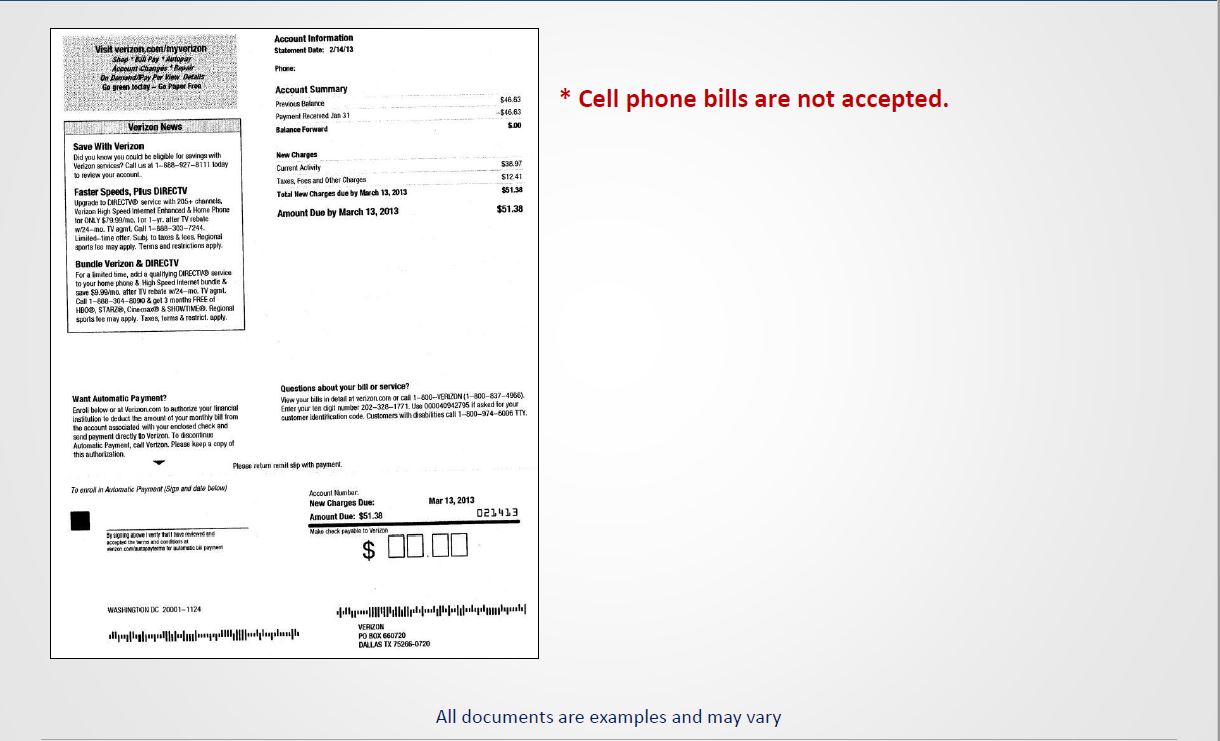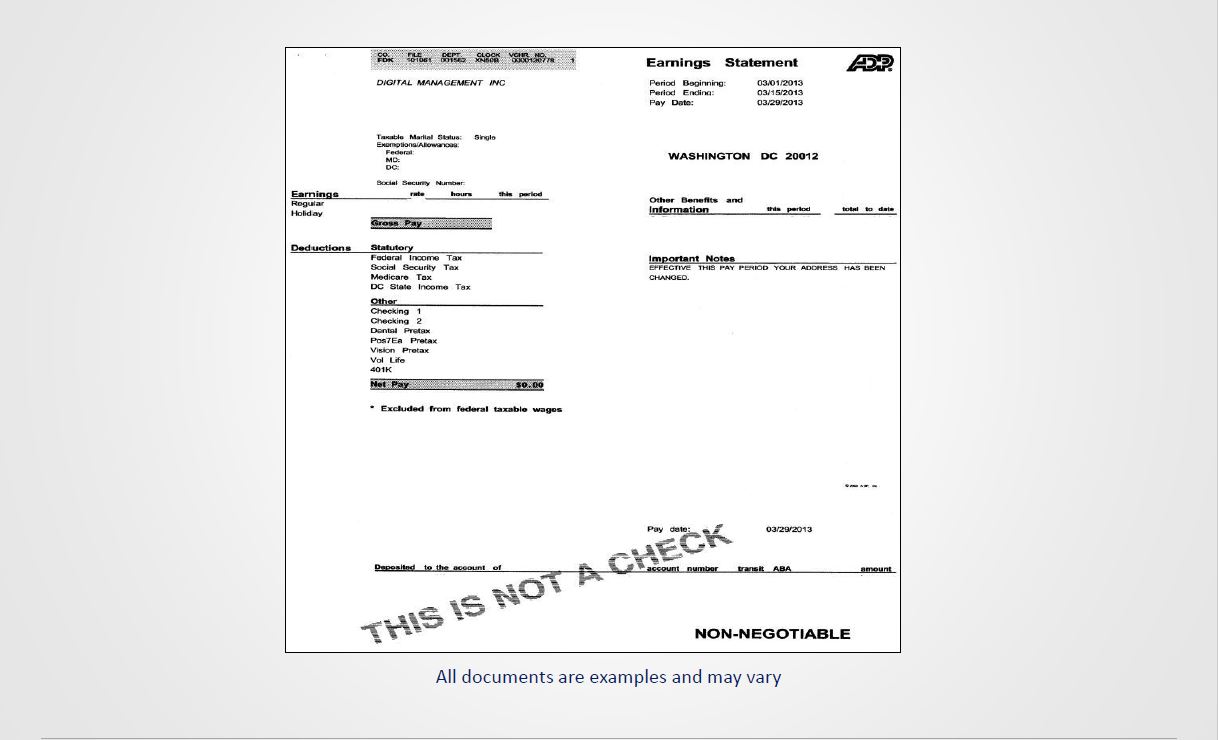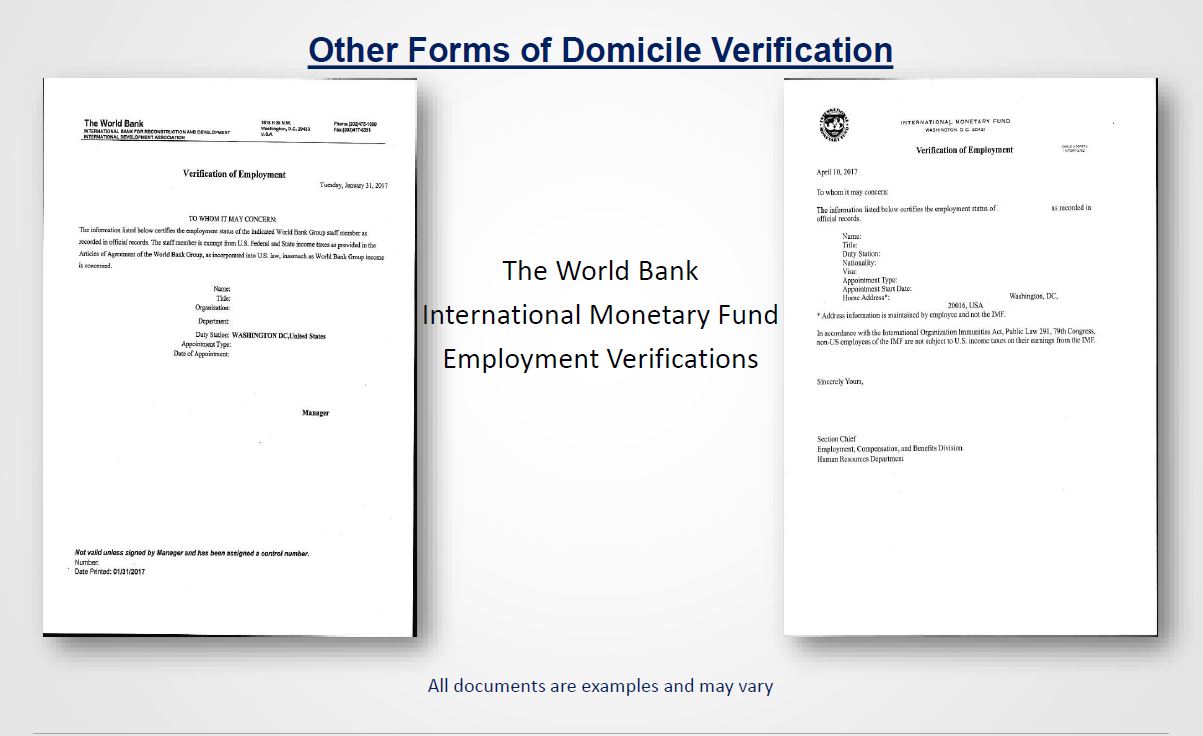 Sample Document - Student Aid Report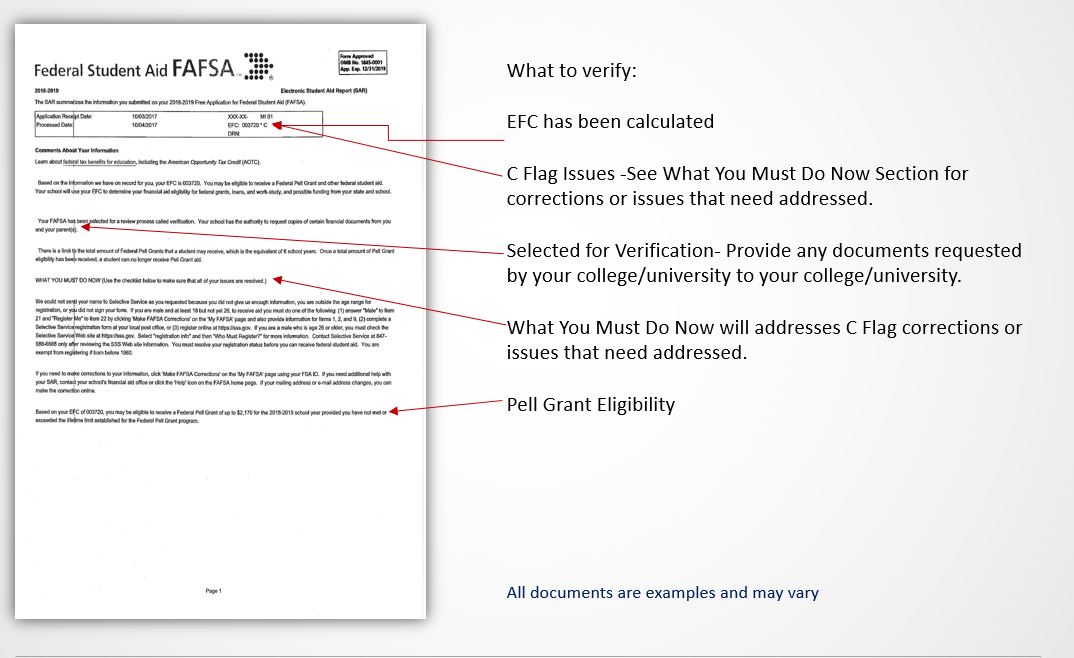 Sample Documents - Citizenship